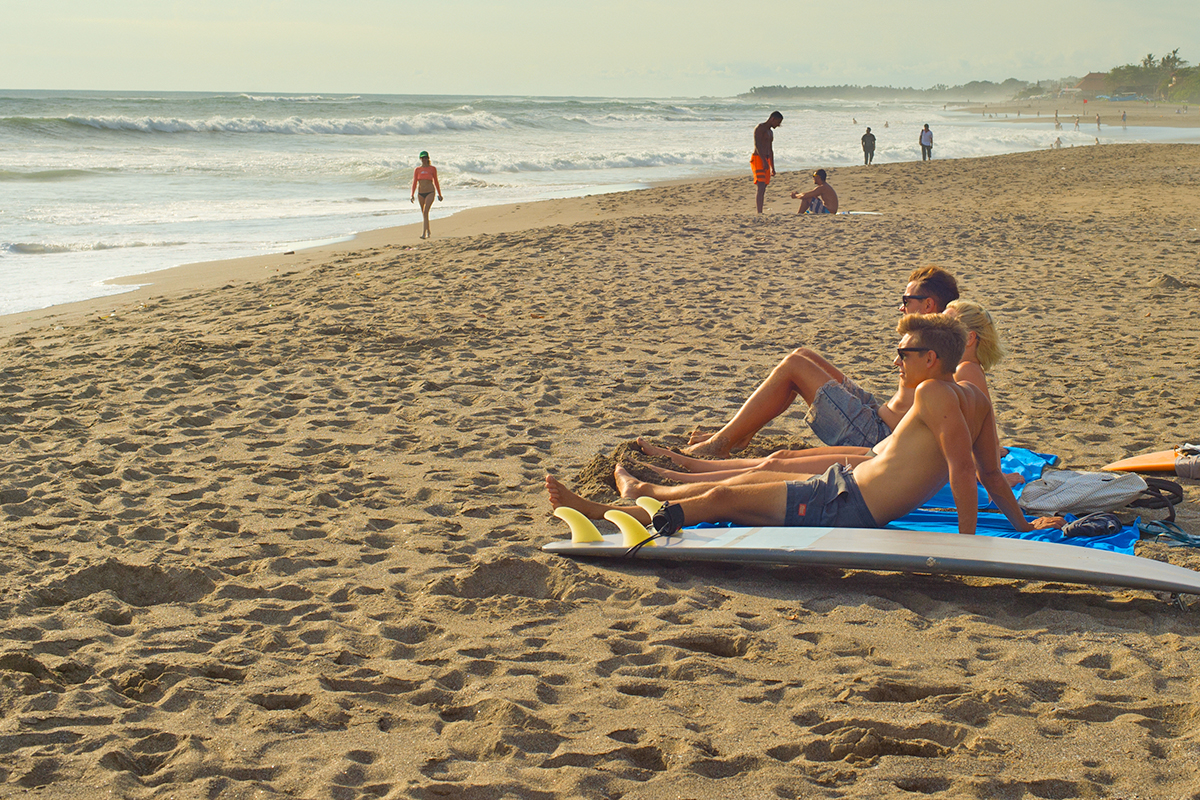 Courtesy-indonesia.travel
Canggu is a resort village on the South Coast of the Indonesian island of Bali. Over recent years, it has turned into one of Bali's full-fledged tourist hotspots. Initially, it used to be cheap staying here but in the past couple of years as it's become quite famous, so it naturally became equally expensive. The area is surrounded by tropical palm trees that swing in unison with the cool sea-breeze and lush green rice fields in which you can see some small some huge villas pop out.
There are a few resorts of which the Seminyak Resort area is a high-end area with super expensive shops and restaurants.
To the north of the village is a Hindu temple, Tanah Lot that sits just offshore the rocky outcrop. Though only a few visit temples on a holiday, this info is just in case.
Also, a few other things you can do at Canggu are surfing, Indonesian massage therapies, eating at some crazy restaurants. Do try out Shady Shack for breakfast and if you wish to enjoy an authentic Indonesian lunch then visit WarungBy Mi.
Here, you can also trek up an active volcano, and once you're exhausted at the end of the day, you can come to enjoy drinks at the famous Old Man's bar.
Canggu is a very beautiful place and a must-visit for everyone at least once in their lifetime. A very welcoming and warm place and when you visit stay at any famous Hostel in Canggu Bali for an authentic experience.